July 4th Decorations
The Fourth of July is such a celebrated time of the year, as it should be. Who doesn't love a good fireworks show?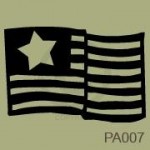 It can often be hard to decorate for the summer holidays but at The Wall Works we can help. We have the trendy July Subway Art as well as tons and tons of patriotic themed vinyl lettering. Our vinyl decals can be used over and over again if you place the lettering or decal on a wood glass or wood board.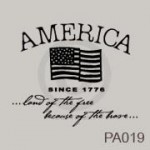 We have lots of cute accent pieces such as fireworks and sparklers. As always, contact us if you would like our custom design team to help you create a custom piece.  Use coupon code: 20July11 through July 5th to enjoy 20% off your orders at The Wall Works.   God Bless America!