Happy St. Patrick's Day!
Hopefully tomorrow you will be celebrating in all GREEN! At The Wall Works we are constantly asking our customers what we can do better and how we can help make their shopping experience easier. We love your feedback and encourage you to contact us with anything!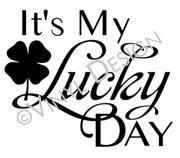 Many times we are able to help you find or locate what it is you are looking for.
To celebrate the luck of the Irish use this coupon code: stpat17 at checkout and receive 17% off your entire order. There is no limit or minimum order either. Make sure you redeem this code on Saturday because it is a one day deal!